CONTACT US
M: 815-274-3253 (text accepted)
O: 630-778-5800
Email: info@callylarsonrealestate.com
608 S. Washington St, Suite 100
Naperville, IL 60540
Welcome to Cally Larson Real Estate
I love my home, its my sanctuary away from life's tiring realities, where our door is open to share a meal, a laugh and to live life with a giving heart; and I want you to love your home too!
After the varying demands we encounter each day, you deserve a place to call HOME, a neighborhood or community you feel connected with & one that matches your identity and enhances your quality of life.
I believe in putting in the effort and dedication down to the little, but important details with each of my clients to ensure that their real estate needs are not only met but that we always exceed their expectations and exceed the industry standard.
With each client, I pledge to be in constant communication, keeping you fully informed throughout the entire buying or selling process. I don't measure success through achievements or awards, but through the satisfaction of my clients and their families.
Why the Pineapple?

With a creative marketing background, it should have been easy to develop a logo for our company, right? Surprisingly, it took some time and the consistent logos of homes and keys felt too common and too impersonal. I wanted something that set the company apart, that had a story, and that felt personal- because after all, buying or selling your home is possibly the largest personal business transaction you'll be a part of.
I saw a concrete pineapple statue on each side of a client's entrance of their drive and did some research. After learning the rich history over centuries, the pineapple remained a consistent representation of three things: hospitality, welcoming & wealth. It's exactly what I want for my clients- to feel the welcoming sense of hospitality when you work us, when you make a house your home and of course, I wish nothing but a wealth of good health and happiness to each client I meet along the way.
So know the invitation is always open to stop and say hello when you see us out and about or stop in our office and visit.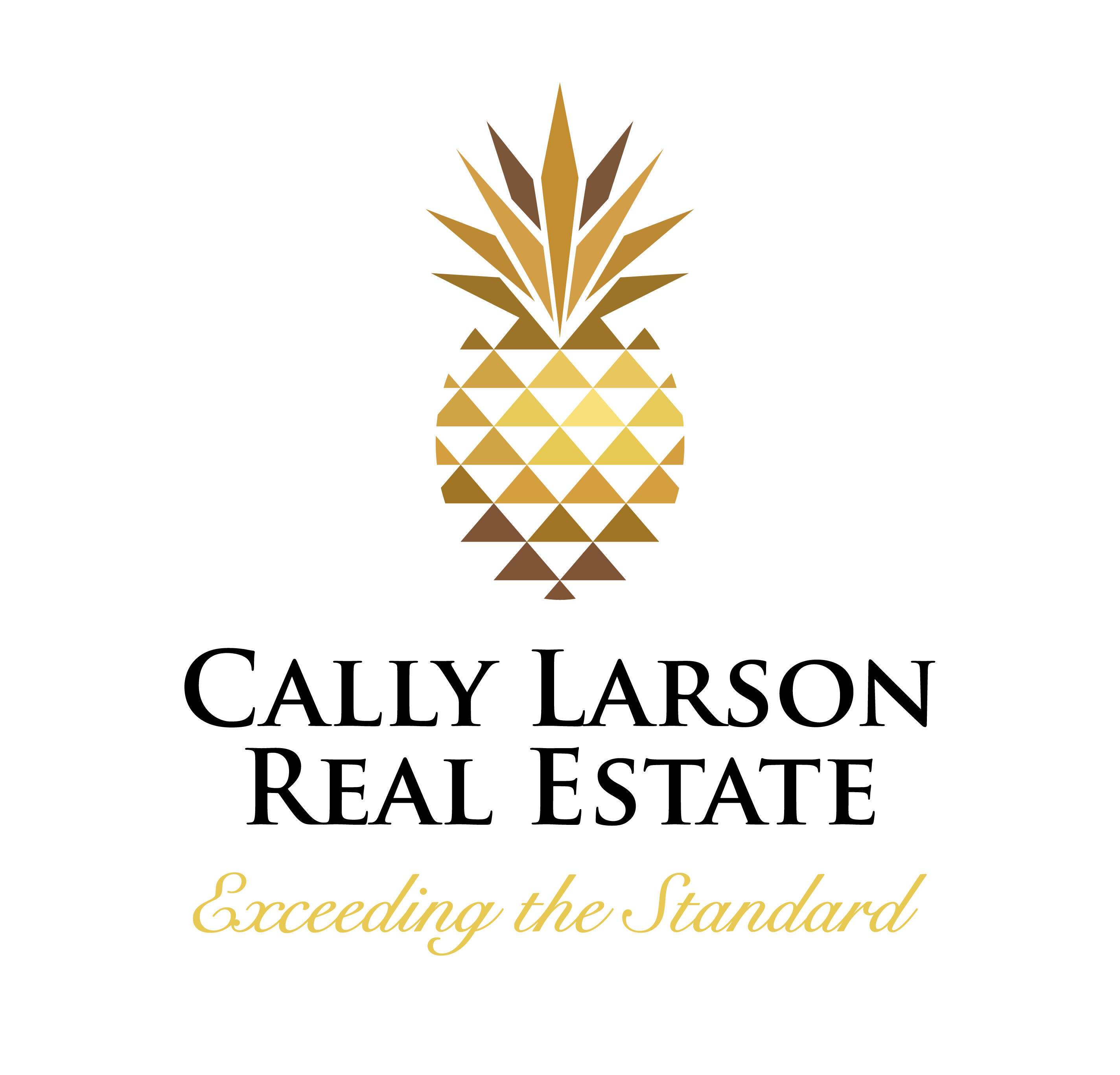 Cally Larson, Broker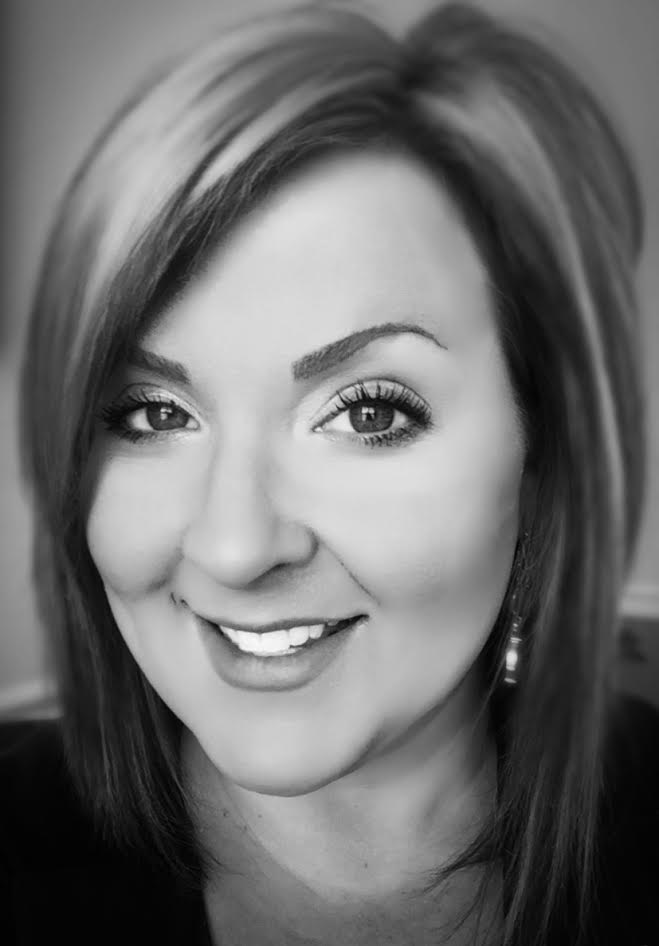 My professional background: I am a former insurance professional in the property & casualty industry. I built my career specializing in sales, group & corporate marketing, training & underwriting of territories in excess of 34 million. After climbing the corporate ladder, I launched my career in 2016 back to where it matters: my community and the people in it.

I have been a resident of Plainfield since 2001 and am actively involved in surrounding communities. I reside with my husband Ryan and our resuce "fur kids" Chipper & Ryah near the charming downtown Plainfield area.

My past sales and marketing experience and ability to stay in tune with changing market conditions aides our clients when determining their buying and selling power. My local involvement keeps me knowledgeable of the countless perks in our communities & important changes effecting the local real estate market.

I am a member of the Plainfield Junior Womans Club (2010-2012, 2016- 2018), member and supportor of the Plainfield Area Chamber of Commerce and serve as a Village Trustee for the Village of Plainfield (2017-2021 term). I believe in remaining an avid supporter of small businesses and philanthropic causes that touch residents in their daily lives in Plainfield, Oswego, Joliet & surrounding communities. Additional volunteer efforts include membership of the Plainfield Rotary, member & past President of the Oswego Junior Womans Club (2012-2016) & 2016 General Federation of Womans Club State of Illinois Junior Chairman of Membership, an avid volunteer for Plainfield Fest & many more causes.



Professional Memberships
•National Association of Realtors
•IL Association of Realtors
•Plainfield Area Chamber of Commerce